Janet K. Schlegel, MA, LMFT
Founder and Approved Supervisor for AAMFT & LPCC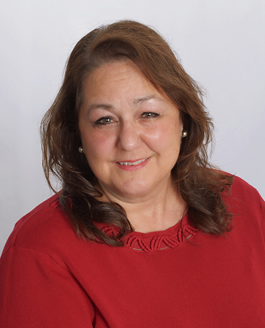 I take a no nonsense approach to therapy and use razor sharp precision to get to the core issues. I have a solution focused approach and use techniques that produce quick and lasting change.
My specialties include sexual abuse, couples and marriage counseling, addiction recovery, anxiety and depression and a new specialty in grief counseling after having experienced the unexpected death of my son at age 25 when he was hit as a pedestrian by a motor vehicle in 2009. My real passion is to help anyone heal from a memory that feels like a porcupine quill each time you think about it.
I am certified in EMDR and NeuroLinguistic Programming. Both of these modes of therapy use exercises that engage both sides of your brain to change more quickly and effectively than traditional "talk therapy". I have experienced the quick and lasting effects personally.
I am also an advice columnist for Women's Voices Magazine in the Life section. You can find my column Dear Janet  here http://www.womensvoicesmagazine.com/life-section/ Feel free to send me a question!
I received my Bachelor's Degree in Marriage & Family from Northwestern College in 2003 and Masters Degree in Adlerian Psychotherapy from Adler Graduate School in 2005. I am AAMFT Board approved Clinical Supervisor for LMFT and MN approved for Licensed Psychological Clinical Counselors.
Call for an appointment today – 763-746-0844 or email me at Janet@SoulWorkCounseling.com I look forward to helping you achieve the life you really deserve.
Ingrid Serck-Hanssen, MS, MBA, LPCC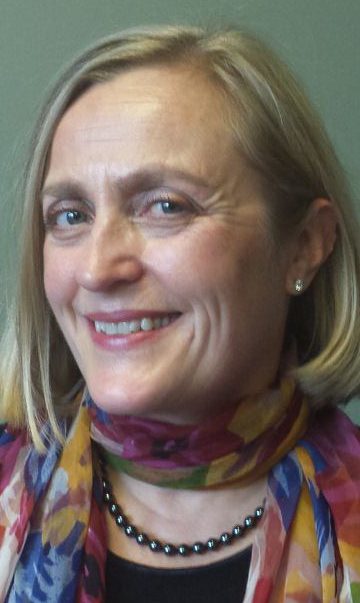 Do you want to learn new tools to cope with stress and anxiety? Do you want to increase your awareness of emotional triggers and learn to manage anxiety, anger, grief and depression? Do you want to solve relationship problems? My specialty is facilitating a change process. Together we will work to discover solutions while you achieve results step by step. You will feel better about yourself and enjoy improved relationships.
My specialties include anger management, couples and family counseling, anxiety and depression. I have experience with infertility, adoption, divorce and remarriage. As a result of my son's experiences with adolescent mental health and addiction problem, I have first-hand understanding of the toll mental illness and addiction has on our loved ones.
I often use the Alpha Element Assessment to help my clients increase their awareness and appreciation of their innate gifts and to evoke solutions and creative strategies to adapt and motivate themselves and others. The Alpha Element program is interactive, engaging and based on active listening.
Please call me at 612-293-7035 for email me at Ingrid@SoulWorkCounseling.com to set up a free phone consultation.
Melissa Raatz, MSW, LGSW
My personal journey through adoption, abuse, raising a child with mental health concerns, divorce, and remarriage have become the gifts I share though therapy. I have been a school Social Worker for 30 years and I enjoy working with children through adults and I believe the keys essential to reaching any goal depend on believing in ourselves and knowing that someone also believes in us.
My experience is in working with emotional dysregulation, anxiety, depression, selective mutism, trauma, oppositional behaviors, family change, loss and grief, parenting skills, adoption issues & trauma.
I am trained and/or certified in a wide variety of areas. Cognitive Behavior Therapy, Play Therapy, Solution Focused Therapy, Sand Tray, Mindfulness, Coaching, Breathwork, Clinical Hypnotherapy, Solution Focused therapy, Trauma Focused, Healing Touch, and Family Systems.
My alma mater: St. Scholastica, Bachelors 1989 St. Catherine/St. Thomas, Masters 2016
I have weekday and evening appointments available.
Please contact me at 763-242-3261
or email me at Melissa@SoulWorkCounseling.com
I look forward to helping you and your family!
Erica Gruidl, MA, LAMFT
"Overcoming difficulties leads to courage, self-respect, and knowing yourself."  Alfred Adler
Are you lacking courage in tackling the day to day tasks of life?  Are you finding I️t difficult to manage stress?  Are life issues taking you away from finding joy in your journey?  I would like to partner with you in discovering ways to deal with the problems of life that cause a break from your ability to achieve your potential in all you do. I specialize in managing stress, anxiety, parenting and blended family issues, depression, substance abuse, trauma, empty nest, infertility issues, grief and loss, anger management, and abuse.  In the past I have worked as a Mental Health Therapist in a faith-based addiction treatment facility, as a family and parenting coach, as well as in private practice.  I help parents who are struggling in their relationship with their kids, couples who are ready to split but are not ready to give up, people who have been through treatment and want ongoing care, and those struggling with a variety of mental health issues.
Contact me if you are ready for change in your life.  I am here to listen, encourage, find solutions, and help you find the answers within.
Email Erica@SoulWorkCounseling.com or call (763) 308-4969
Kari Crupi, MA, LMFT
Who said change was easy? Walking into a therapist's office is a very difficult thing to do. Therefore, I believe the therapeutic relationship is essential in creating an atmosphere where change can occur in a safe and respectful place. In my practice I focus on working with my clients to identify their goal areas as well as obstacles in the way of them meeting their full potential.
As a Marriage and Family Therapist, I work from a systemic approach; meaning I believe our experiences throughout life shape how we see the world and in return how it impacts our relationships. I take an active approach with my clients to encourage emotional growth
and improved relationships.
To schedule an appointment call 763-746-0891
Diana Johnson, MSW, LICSW
Suffering. We all experience it, but we do not have to face it alone. Whether you are struggling with trauma, losing a loved one, feeling lost or stuck; it is my passion to help. I have been providing therapy for over 11 years, and continue to strive to learn the latest information on neuroscience and evidence-based interventions to share with clients and colleagues. My approach to therapy is through a compassionate heart, and wholehearted mind.
I have been formally trained in Cognitive Behavioral Therapy (CBT), Mindfulness-Based Stress Reduction (MBSR), Mindfulness Cognitive Behavioral Therapy (MCBT), Narrative Therapy, and Healing Touch. I am also a Level II Reiki Master.