Jeff Shively, MSW, LICSW

Most of the people who come to talk about their lives with me say, in one way or another, that they feel stuck. Sometimes they feel stuck in a particular problem or situation. Other times, it is more of a general sense of not being able to move forward. This can be a result of depression, anxiety, or other problems. Understanding these problems together can be difficult, but very rewarding work. My goal is to provide an open, supportive, and confidential environment for you to address the issues that are concerning you so you can get back on track.
My office is located on Hwy 55 just east of 494. I offer evening and Saturday appointments for your convenience. Please call 612-723-0408 or visit www.TherapyMN.com for further information.
Scott Washburn, MA, EdD, LPCC, LADC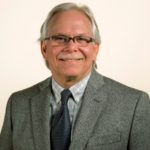 A wise spiritual leader once said, "Life is difficult."  I strongly believe in a holistic, solution-based approach to therapy.
If you are experiencing stress whether from relationships, parenting, work or career, and at a loss about what to do, I can help.  My style is to provide clients with a confidential, supportive, non-judgmental atmosphere regardless of the issues, and help you discover your strengths to find solid meaningful solutions.
I work with adolescents, adults, and families struggling with combined mental health and substance use challenges.
I also conduct substance use assessments (both self-referred and court-ordered). I can provide thorough and fair evaluations with appropriate recommendations for a range of needed services.
My training includes graduate degrees in Theology, Counseling Psychology, and Education.  I use various modalities such as Motivational Interviewing, CBT, Solution-Focused Therapy, and Transformative Learning.
My office is located on Highway 55 just east of 494.  I do offer evening appointments for your convenience.  Feel free to call 763-445-1838 or email me at scott@SoulWorkCounseling.com for an appointment.